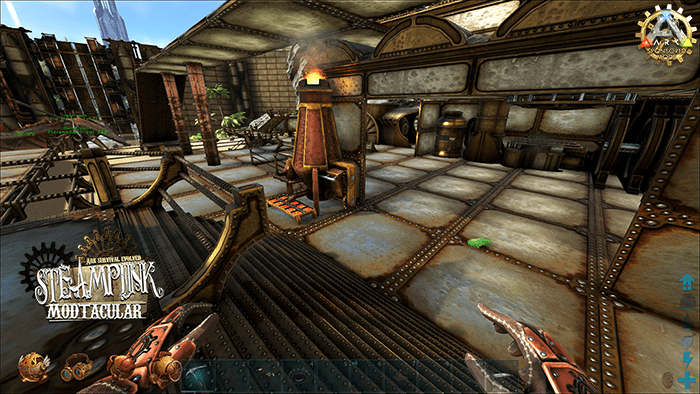 Ark Steampunk Mod v1.5.0 PATCH!
Patch v1.5.0 comes to you today crammed with new content, with the introduction of Hydro Crop Plots. Massively Grow as many veggies as you want in 1 crop plot! New Steampunk Blasforge, New Storage Locker models as well as, some for the old models have been revamped such as steampunk behemoth walls, gate, and gate frame. Expect to see new BPs and unique items never seen before in ARK.
Optimization is being implemented in multiple phases, with today's update including increase in about 30% performance gains. More will come as Ark Steampunk continues to evolve.
Hydro Crop Plot: allow you to grow multiple Veggies as a high rate.
New Rich Soil Resource: Combining fiber and fertilizer to create rich soil.
Atmospheric Hydro Water Jug: Safely carries a sizable amount of water, and is reasonably lightweight. Refills on its own over time after first fill.
Steam Tannery: A new resource for making hide into leather, which can be used for making Steampunk Armor, Chairs, and Future Clothing.
Steampunk Fancy Chairs: Elegant chair made for sitting and decorating your amazing bases.
New Behemoth Walls, Gates, and Frames: Use for creating a protective board around your base to prevent both deadly wild life and player from easily destroying your base